Danielle Nierenberg President of Foodtank writes in her newsletter on 11th May 2023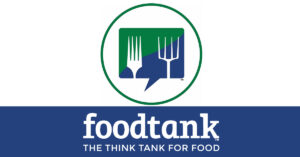 Here's the thing—if we're really serious about solving global hunger, it's beyond time for us to make meaningful investments in women in food and agriculture. We do not have any more time to waste. 
Currently, more than a quarter of a billion people face acute hunger, according to the 2023 Global Report on Food Crises, which is a collaborative effort of 16 organizations including the World Food Programme, U.N. Food and Agriculture Organization, UNICEF, and others. And some 800 million people go to be hungry every night.  
"That's unconscionable," Secretary General of the United Nations Antonio Guterres wrote in the foreword to the report. It "is a stain on our collective humanity," said Emily Farr, Oxfam Global's Food and Economic Security Lead. 
Global hunger is difficult to solve, but we know what it'll take: Investing in and supporting women and girls is essential to breaking the cycles of hunger, poverty, and gender discrimination. And we're still falling short. 
Across sub-Saharan Africa, many women lead food storage, handling, stocking, processing, and marketing in addition to other household tasks and childcare. Yet this labor is grossly undervalued, and they continue to lack the resources they need to produce food. 
Just look at Tanzania. Bridging the gender gap there could lift 80,000 Tanzanians out of poverty every year and boost the country's gross domestic product growth, too, per the 17th Tanzania Economic Update. Investing in women is simply good governance. 
Earlier this year, the Food Tank team and I had the opportunity to travel to Senegal alongside our partners at the West and Central Africa Council for Agricultural Research and Development (CORAF), and we were able to see first-hand some of the important steps being taken there to address the gender gap. We also visited CERAAS, which does a lot of work to uplift women in research.  
CORAF offers trainings focused on everything from seed production and planting to storage and distribution, which are all designed with the needs and preferences of women in mind. The organization runs a database of technologies that address unique needs and challenges faced by women farmers, which help save them money and reduce their labor burden across the continent. And coalitions like the African Women in Agribusiness Network, the African Women in Seed program, and the Women in Agribusiness Investment Network (which was launched by the International Finance Corporation) are supporting women leaders in agriculture.  
Developing women leaders—and respecting women's leadership—is absolutely essential, as women must guide research and development of new technologies, as we wrote about in our op-ed Empowering Women is Key to Breaking the Devastating Cycle of Poverty & Food Insecurity in sub-Saharan Africa: 
"Gender inequalities in agriculture remain one of the main causes for the underperformance of the sector, with major negative impacts on food and nutrition security, economic growth, and sustainable socio-economic development of the populations, especially the underprivileged as women and youth," says Dr. Mariame Maiga, Regional Gender and Social Development Adviser at CORAF. "Closing the gender gap with women's empowerment and leadership is critical to West and Central Africa's food system." 
Any movement forward is a step in the right direction. If even half of smallholder farmers were to benefit from interventions focusing on women's empowerment, the U.N. Food and Agriculture Organization estimates we'd raise the incomes of an additional 58 million people and increase the resilience of an additional 235 million people. 
Now, it's time to replicate these efforts on the local level in communities across the globe—particularly where hunger is a major challenge.  
I notice a concerning tendency in the international community to wait for emergencies, like conflict or famine, to truly mobilize humanitarian aid. We cannot wait any longer. The authors of the 2023 Global Report on Food Crises note that earlier proactive interventions can reduce food crises, protect livelihoods, and save money more effectively than reactive responses. 
And let's be real: We're in a crisis right now. The level of global hunger is an emergency. The climate crisis is an emergency. Gender discrimination across the world, from fields in Africa to restaurants in Iowa, is an emergency. 
We need a true groundswell of action in civil society, the private sector, and, of course, government. Food systems are a central part of the solution to the climate crisis and other pressing challenges we're facing, and they need to be integrated into every discussion on climate, sustainability, social resilience, and more.  
This also makes up the core of Food Tank's work with the new Forum for Farmers and Food Security. Our inaugural partners include the Inter-American Institute for Cooperation on Agriculture, the United Nations Development Programme, the Global Alliance for a Sustainable Planet, the U.N. Capital Development Fund, Africa Adaptation Initiative, the World Wildlife Fund, R20, Pegasus Capital, Producers Trust, and many more—growing by the day. 
We just wrapped up amazing programming yesterday on Capitol Hill and in Washington D.C. during the AIM For Climate Summit, featuring luminaries like Senator Chris Coons; Congresswoman Sara Jacobs; Congressional delegate Stacey E. Plaskett; Zitouni Ould-Dada of the FAO; Ambassador Ertharin Cousin of Food Systems for the Future; Simballa Sylla of Sustainable African Foods; and many more. 
Now, every community, every one of us, needs to step up.  
We all have unique skills and passions—and we can't afford not to devote our energy to food. How can I support you in mobilizing your neighbors to make a difference in the food system? Email me at danielle@foodtank.com and we can talk about resources, funding, connecting with other Food Tankers, and more.