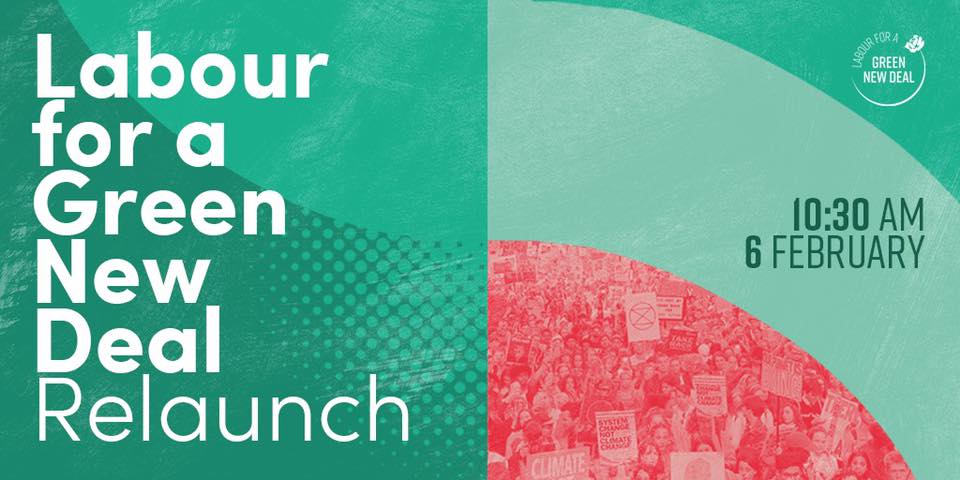 The excellent work of Labour For A Green New Deal pushed radical environmental policies high up the agenda of the Labour Party culminating in  the Green New Deal motion which was overwhelmingly passed at the 2019 Labour Party conference.
This committed the party to radical policies of large-scale investment and green job creation, and ambitious public ownership programmes, while working towards decarbonisation by 2030.
Now L4GND is holding a meeting to re-launch the campaign and to hold the present leadership to maintain our commitment to these policies.
The Facebook event page is here: https://www.facebook.com/events/2196874800443382
And here is the re-launch video:
https://www.facebook.com/LabGND/videos/442343550228405
Speakers will include
Chris Saltmarsh – co-founder of Labour for a Green New Deal
Jamie Driscoll – mayor of North of the Tyne since 2019 who is building a local green new deal for the region
Lauren Townsend – co-founder of Labour for a Green New Deal and Labour councillor in Milton Keynes
Scarlett Westbrook – youth climate activist and school climate striker