The Ecosocialist Alliance has produced a short leaflet for the demonstrations taking place across Britain at the weekend.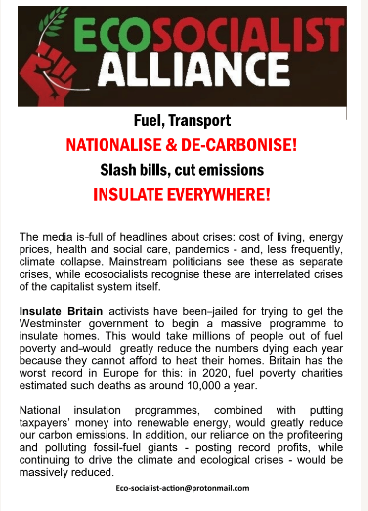 The files include the Publisher version so people can make their own amendments (the files here are England specific).
There are two versions of the files- one with just front and back of leaflet and one with two fronts and two backs- so they can be printed two side by side on A4 paper and then cut.