Via 'Another Europe' on Instagram (hence the formatting!):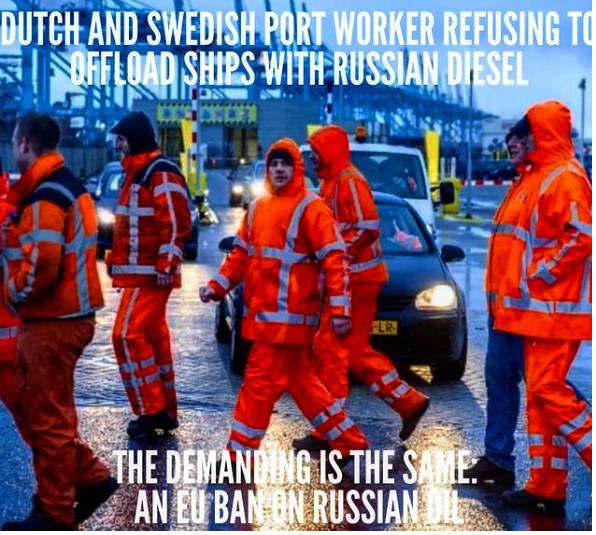 ??? A great sign of solidarity with our Ukrainian brothers and sisters! ??????
?? Dutch port workers have joined their Swedish colleagues in refusing to offload a ship with Russian diesel in Amsterdam.
The trade union FNV Havens refused the ship access to the Amsterdam port.
?? The port workers in Stockholm had done the same.
⚠️ They are both demanding an EU ban on Russian oil.
?? The EU Commission was not long in coming! ??
European Commission President Ursula von der Leyen is set to propose a ban on Russian oil by year-end as part of a new package of sanctions for Russia that are now discussing the EU ministers of energy.