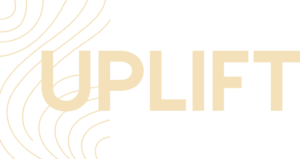 Please sign this open letter to Keir Starmer.
Dear Sir Keir Starmer,
CC: Angela Rayner MP, Rachel Reeves MP and Ed Miliband MP
Thank you for your opposition to new UK oil and gas developments. In the midst of a British energy affordability crisis and global climate breakdown, this is exactly the kind of political leadership that is required to build a better Britain.
Moving beyond oil and gas extraction has never been more important. We believe that political leadership in the 21st century involves working to secure a liveable planet, achieve lower bills for households, enhance our energy security and improve economic opportunities across the country. New oil and gas fields only take us further from those goals.
The incompatibility of new oil and gas fields with a safe climate is clear from the analysis of countless credible institutions. Moreover, a range of experts have called for new developments to be halted. This includes the International Energy Agency, the Intergovernmental Panel on Climate Change, the World Health Organisation, the UN Secretary-General, and the government's own Net Zero Tsar, Chris Skidmore MP. The bottom line is that existing fossil fuel infrastructure will push the world past the critical 1.5°C threshold. We simply cannot build anymore.
More North Sea oil and gas, which companies are free to export, is also not the route to energy security. The UK government has admitted repeatedly that domestic drilling won't cut energy bills. As we have learned in the last year, North Sea oil and gas won't protect us from price spikes in global markets, nor will it protect millions of households from being plunged into fuel poverty. Moreover, current production comes with billions of pounds in subsidies to an industry that is making record profits.The only way to ensure we have secure, affordable energy is to accelerate well-planned domestic renewable energy production and improve the energy efficiency of our buildings – policy areas which Labour is also showing laudable leadership in. New oil and gas fields put more money in the hands of rich energy companies and foreign governments whilst leaving Britain colder and poorer.
The transformation of the North Sea's future must be rooted in the needs of  workers and their communities. [This week] around 1,650 workers will walk out over a dispute over jobs, pay and conditions. Workforce surveys show that workers and their unions want more investment in domestic manufacturing and assembly of renewables as well as clear pathways out of high-carbon jobs. If no new fields are approved, modelling by Transition Economics shows that with the right policy support, job creation in clean energy industries can exceed the number of displaced oil and gas jobs by more than three-fold.
Fossil fuels are not the answer to lowering bills, creating jobs, rescuing the planet from runaway climate change or making Britain a clean energy superpower. Oil & gas expansion will also undermine the UK's global climate leadership at a time when it is desperately needed. By backing a new future for the North Sea, Labour is grasping the opportunity to re-power the British economy, keep energy affordable, and secure our climate.
We urge you to stand firm on Labour's policy of no new oil and gas developments and its significant investment in well-planned renewables and energy efficiency, and to confirm more details on how Labour will support workers to transition from fossil fuels to good quality, secure green jobs during your speech in June.
Sincerely,
Please add your name below using the form  and feel free reach out to robbie@upliftuk.org and tessa@upliftuk.org with any questions.