The incredibly clumsy, tone deaf and downright offensive tweeting by the official Labour party twitter account of a link to The Sun attacking environmental protesters shows the absolute need to build much better grassroots links between the labour movement and activist environmental campaigns, writes Rob Marsden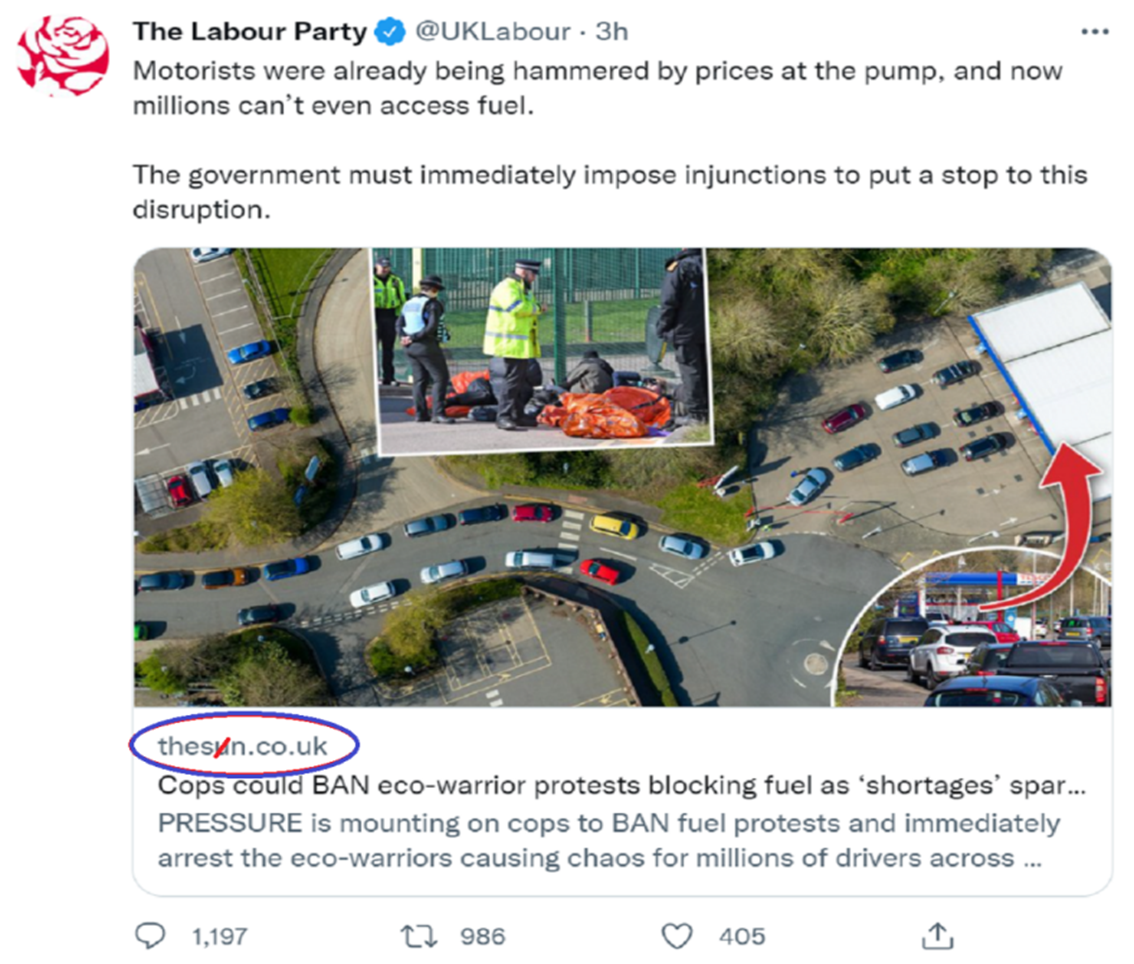 Recently relaunched, Extinction Rebellion Trade Unionists exists to further such a dialogue.
Building on the success of self-organised groups such as XR Scientists and XR Doctors it aims to assist Extinction Rebellion in getting its key message across to workers whose jobs are in the direct line of the necessary rapid transition away from fossil fuels.
The founding 'mandate' of Extinction Rebellion Trade Unionists includes the following ideas:
-Promote XR members to join a union.
-Promote concerns about the climate crisis and XR within our trade unions and the trade union movement.
-To ensure that the withdrawal from fossil fuels includes a just transition for workers.
-Lobby for XR actions to include consultation, and link actions with trade unions,
-To support trade union and workers strikes.
-Promote strike action as an effective form of NVDA, in the fight for climate justice.
XR recently issued a statement in support of Fawley oil refinery workers:
"On the 8th April members of XR Trade Unionists will visit the workers on their picket line in order to show support and solidarity.  The dots are being joined for us all in the current context, from the wars fuelled by fossil fuel money, the exacerbating inequalities in the cost of living crisis, and energy companies shamelessly making record profits from the plight of the ordinary person and leaving workers behind. It is now clear in the UK that we're being ripped off, our future is being burned, sold, decimated and all the while companies and the government sit back and support corporate interest over people's live and livelihoods. Enough of the lies, deceit and deadly political failure. Unite workers are taking disruptive nonviolent action just as we are, and we wish them luck in their endeavours."
XRTU further argues:
"We're here to show that XR rebels support workers in struggle, that XR rebels often ARE workers in struggle, that many XR rebels are also workers AND trade unionists and that we're all fighting on the same side against a common enemy.
The system that puts profit before people also puts profit before planet. We don't want to allow that system to divide us. Together we can win.
We think that only workers can develop the plans that can ensure a just transition from climate-destroying industries to climate jobs. A just transition means JUSTICE first and foremost, FOR the workers directly affected and BY the workers directly affected.
We also think that strike action is the most effective form of non-violent direct action. We support the global climate strikes. If we are organised we can make the change we need to see."
In future, XRTU plans to provide leaflets and literature for use by, and within, XR to put forward these ideas and to promote the idea of workers assemblies to discuss and manage a just transition.
You can sign up to XRTU here
Or through their Facebook group
XRtradeunionists@gmail.com