From The Guardian
Energy firms have made record profits by increasing production of oil and gas, far from their promises of rolling back emissions
It was probably the Earth's hottest week in history earlier this month, following the warmest June on record, and top scientists agree that the planet will get even hotter unless we phase out fossil fuels.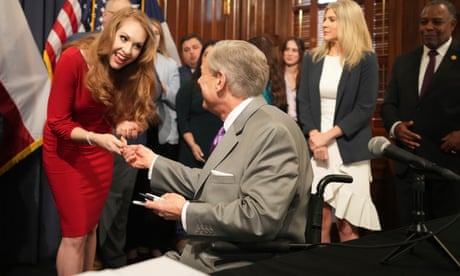 Yet leading energy companies are intent on pushing the world in the opposite direction, expanding fossil fuel production and insisting that there is no alternative. It is evidence that they are motivated not by record warming, but by record profits, experts say.
"The fossil fuel industry has massively profited from selling a dangerous product and now innocent people and governments across the globe are paying the price for their recklessness," Naomi Oreskes, a history of science professor at Harvard University who studies the oil industry, said.
Oil majors have, over the past several years, rolled out pledges to decrease oil and gas production and slash their emissions, citing concerns about the climate crisis. But more recently, many have walked those plans back.
Amid record-shattering warmth this February, BP scaled back an earlier goal of lowering its emissions by 35% by 2030, saying it will aim for a 20 to 30% cut instead. ExxonMobil quietly withdrew funding for a heavily publicized effort to use algae to create low-carbon fuel. And Shell announced that it would not increase its investments in renewable energy this year, despite earlier promises to dramatically slash its emissions.
Climate-fueled extreme weather persisted through spring and summer. But fossil fuel companies have only doubled down on their oil- and gas-filled business models. Shell promised to cut oil production by 20% by 2030, but then this year said it already met that goal by selling off some operations to another oil company –thereby not reducing emissions in the atmosphere. BP has also expanded gas drilling. And Exxon's CEO, Darren Woods, told an industry conference last month that his company plans to double the amount of oil produced from its US shale holdings within the next five years.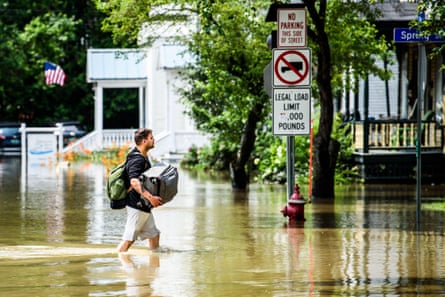 A Shell spokesperson said the company believes "society needs to take action on climate change", and said that the company had made "no fundamental change" to its climate pledges and was making progress toward those goals.
"It remains our view that global energy demand will continue to grow and be met by different types of energy – including oil and gas," he said. "In that scenario, a balanced energy transition plays well into our portfolio – one that delivers more value, with less emissions by focusing on performance, discipline and simplification."
But Dan Cohn, global energy transition researcher at the Institute for Energy Economics and Financial Analysis, said that the oil industry's climate plans should not be taken at "face value".
"They have left no doubt that their pledges were deployed for cynical political purposes, only to be ditched when they no longer suited the industry's strategic position," he said.
That strategic position was to avoid being governed, said Timmons Roberts, professor of environment and sociology at Brown University.
"The climate commitments … were almost certainly made to give the impression that they don't need to be regulated because their voluntary pledges are adequate," he said.
He said climate pledges became popular while fossil fuels were becoming less profitable years ago, but since the Russian invasion of Ukraine, gas prices have risen – in fact, fossil fuel companies saw record profits last year.
"It became clear that they're motivated by profits," said Roberts, adding that the drive is unsurprising, since CEOs of public companies can be removed if they do not maximize profit growth.
Fossil fuel executives sometimes suggest that fossil fuel expansion is necessary. Last Thursday – just after Earth broke an unofficial record for its hottest day ever for the third day in a row – the TotalEnergies CEO, Patrick Pouyanne, told CNBC that his company will continue to pour the majority of its investments into fossil fuels.
"Today, our society requires oil and gas," he said. "There is no way to think that overnight we can just eliminate all that."
Pouyanne is not alone. In an interview published the same day, Wael Sawan, CEO of Shell, said curbing oil and gas production would be "dangerous and irresponsible".
"The reality is, the energy system of today continues to desperately need oil and gas," Sawan told BBC. "And before we are able to let go of that, we need to make sure that we have developed the energy systems of the future – and we are not yet, collectively, moving at the pace [required for] that to happen."
But though "nobody expects fossil fuel demand to disappear overnight", Cohn said, there is ample evidence that we can transition away from them over the coming years – and indeed, that we must if we are to secure a livable climate.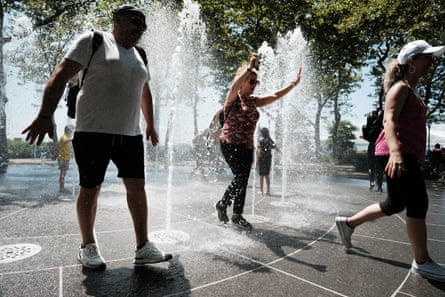 Roberts said these comments exemplify the "discourses of climate delay" that the fossil fuel industry employs to intentionally push off climate action and that were documented in a 2020 study on the topic which he co-authored. In preparing their climate plans, oil companies relied heavily on the discourse of "fossil fuel solutionism" – or claiming they had the solutions to slow warming. But now that the transition seems less immediately profitable, they are employing other tactics, such as "change is impossible", which the 2020 paper defines as "a discourse that reifies the current state of things and denies the ability of societies to organize large socio-economic transformations".
No matter what strategy they employ at any given time, the industry has "done everything they can to block climate action and keep us dependent on their products", said Oreskes.
To foster a real energy transition, said Roberts, leaders must stop believing that energy companies will voluntarily change their business models. He likened politicians' behavior to the gag in the Peanuts comic, wherein Charlie Brown repeatedly attempts to kick a football held up by Lucy, even though she always pulls it away and lets him fall over.
"The oil companies keep holding up the football," he said. "Are we gonna ask them hold it again for us? I don't think we should."