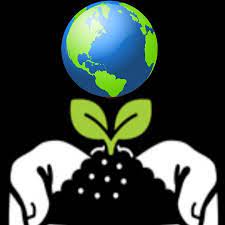 Last year the Soil Association launched its Grow Back Better Manifesto to reinvigorate UK food, farming and land use post-Covid.
The 10 priorities identified in the Manifesto are as follows:
Transform livestock farming to dramatically reduce the risks of pandemics and antimicrobial resistance, resulting in a 'good life' for all farmed animals, cutting antibiotic use by 90%
Exceed Europe's ambition to halve pesticide use and grow organic farming to 25% farmed land by 2030
Instigate a farmer-led tree planting revolution with over 5% of farmed land under agroforestry systems by 2030
Increase farmer-led innovation and professional development – shift from agrichemical to agroecological R&D and knowledge sharing
Turn soil from carbon sources into carbon sinks for climate resilience, and increase soil organic matter across all UK farms year-on-year
Scale up fruit, veg, pulses and nut production by investing in UK horticulture
Set ambition to cut ultra-processed food in the UK diet as France has done, so that ultra-processed foods form no more than 15% of the national UK diet
Set bold public procurement targets, improving food quality and increasing organic procurement
Ensure every child eats a healthy diet and gets a world class food education – for health, climate and nature
Rebuild resilient, regional food supply chains and stop the deforestation often associated with UK animal feed
This is an excellent start although we would argue that it fails to directly address the issue of unsustainable levels of meat and dairy consumption. Admittedly the priority points do talk of a need to increase fruit, veg, pulses and nut production, to stop deforestation, often associated with animal agriculture and to pro mote healthy diets.
So, we suggest the report should be read and considered alongside the Committee on Climate Change's report on the need to drastically reduce the consumption of animal products.