From the BBC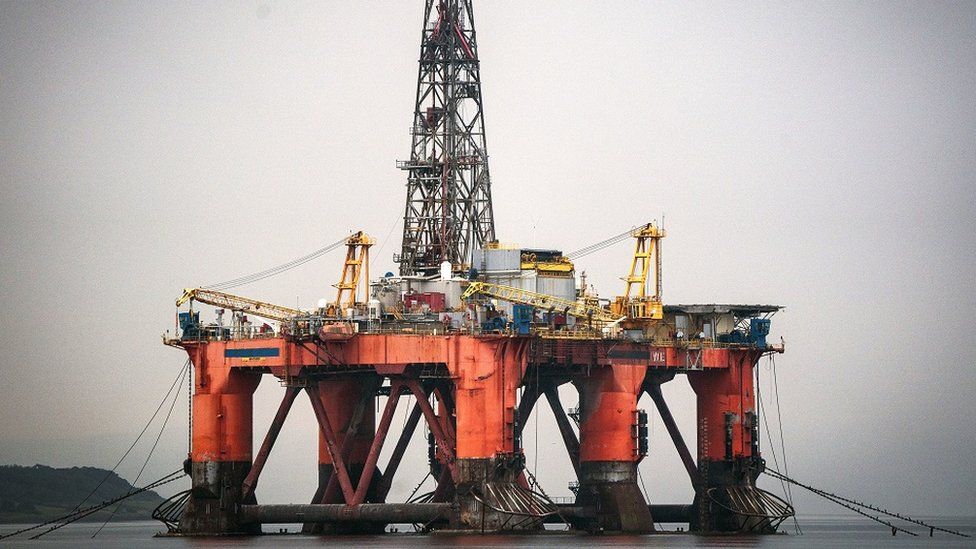 Grant Shapps is being urged in the "strongest possible terms" to block drilling at Rosebank – the UK's largest undeveloped oil field.
Fifty MPs and peers, from all major parties, have written to the energy secretary to demand a rethink.
It comes after the government said it would issue hundreds of new licences for oil and gas exploration in the North Sea.
Rosebank's approval by regulators is expected soon.
A Department for Energy Security and Net Zero spokesperson said: "No decision has yet been made regarding the proposed Rosebank field and no timescale has ever been set for this decision.
"More widely, we are building a future diverse energy mix that is cleaner, cheaper and more secure and avoids an increased reliance on foreign oil and gas imports, helping us remain a trailblazer in our ambitions to reach net zero by 2050."
In their letter, the cross-party group argue it would be "deeply irresponsible" to give the green light to an oil field, west of Shetland, which is expected to hold about 500 million barrels worth of oil.
The politicians say this could produce "200m tonnes" of carbon dioxide, adding: "This is more than the combined annual CO2 emissions of all 28 low-income countries in the world."
They also set out their concerns over the cost to the taxpayer, who they say would shoulder more than 90% of the costs of Rosebank's developments.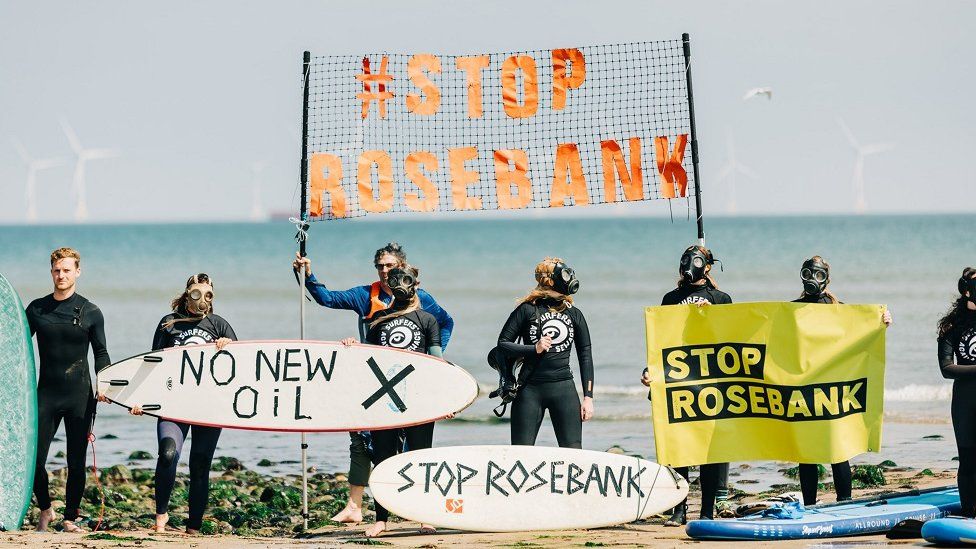 The site is owned by the Norwegian state-backed oil company Equinor, which the parliamentarians claim could receive "£3.75bn in tax breaks" if the scheme is approved.
The letter says if the oil field is developed, it "risks putting the delivery of our climate targets out of reach" and could "weaken the UK's climate diplomacy" – arguing the UK would struggle to persuade other countries to reduce their production of fossil fuels if the UK doesn't itself.
It adds that Rosebank would do "nothing" to reduce household bills as "its reserves would be sold on the global market at global prices".
Green MP Caroline Lucas, chair of Parliament's all-party parliamentary group (APPG) on the climate, said: "Approving Rosebank in the middle of a climate emergency would be morally obscene."
She added: "If the government refuses to block this vast new oil field, it will be complicit in this climate crime."
Former Labour shadow energy secretary Barry Gardiner said: "It is the British public, not Equinor, Shell or Siccar, who pay to develop these oil fields."
Last week, Conservative former international environment minister Zac Goldsmith and Conservative MP Pauline Latham joined the Climate APPG in calling on Prime Minister Rishi Sunak to attend the international climate talks, COP28, in Dubai later this year, as well to reject Rosebank.
The letter has been signed by Conservative peer Lord Randall, former Labour environment secretary Hilary Benn, Lib Dem energy spokesperson Wera Hobhouse, and the SNP's Tommy Sheppard among others.
Mr Sunak has defended his decision to issue new exploration licences, saying: "Licensing decisions are obviously made the normal way, but what I'd say is that – entirely consistent with transitioning to net zero – that we use the energy that we've got here at home because we're going to need it for decades."
Labour have said they would not issue any new North Sea fossil fuel extraction licences if they win the next general election.
But the party has said it would honour any licences that have already been granted, including Rosebank.
The GMB union, which is one of Labour's biggest donors, has urged Sir Keir Starmer to scrap the planned ban on new licences, arguing that it would cost jobs and threaten national security.