From CACC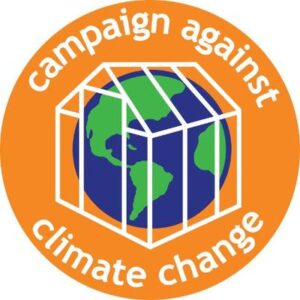 This is an invitation to join us in two weeks' time on Thursday 16 November at a meeting bringing together key themes of climate justice ahead of COP28. What are the key struggles we need to win, in the UK and globally. We've got a great line up of speakers confirmed so far and are just waiting on one more. If you are in London, it would be lovely to see you in person rather than on a screen but the meeting will be hybrid for those further afield.
For Climate Justice, what struggles do we need to win?
Climate justice is the recognition that climate change is not just about our physical environment and the urgent need to cut emissions: it is a political, ethical, and social issue calling for more fundamental change. Two weeks before this year's UN climate negotiations start in Dubai, join us to hear from experts and debate the key struggles we face: at a COP28 which is dominated by fossil fuel interests, and here in the UK, where the government is backtracking on climate action and set on draining 'every last drop of oil' from the North Sea.
Against the power of fossil fuel interests and corporate elites, we have to centre the voices of those in the Global South worst hit by a crisis they did least to cause. We have to heed their warnings about the dangerous greenwash 'solutions' and loopholes allowing rich countries to evade their financial responsibilities. Meanwhile we have crucial arguments to win here, on the political left as well as the right. It is not climate action that is imposing "unacceptable costs on hard-pressed British families" it is the profiteering of energy companies.
With so many battles to fight, where can we best use our energies and how can we win a better world?
Speakers:Dorothy Guerrero is Head of Policy and Advocacy at Global Justice Now. She has worked in many countries on climate and economic justice issues, including on the UN climate negotiations. Sam Mason is a Policy Officer at PCS Union, her remit covers climate jobs and a Just Transition for workers, representing the union both in the UK and internationally at organisations such as Trade Unions for Energy Democracy. Tyrone Scott is Senior Movement Building & Activism Officer at War on Want, an experienced community organiser and campaigner on climate and social justice.
This meeting is hosted by SOAS Unison – many thanks for their support.
Time: 16 November 6.30pm
Venue: SOAS, room B103 (Brunei Gallery) Thornhaugh Street, London WC1B 5DQ
Register to join online: https://us02web.zoom.us/meeting/register/tZIscOqtqzMrG9RpBTkz_gxByo8_yBsS060N#/registration
—