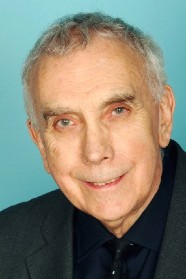 Our friend Tony Allan, a long-time Red Green Labour supporter, has died at the age of 84.
His colleagues at SOAS have put together a page of tributes which begins by identifying the importance of his work in developing the concept of 'virtual water'
"Professor Tony Allan's work was complex, inspiring and interdisciplinary, spanning geography, agriculture, environmental studies, economics, politics and management. As well as excelling in water science and several other disciplines he was master at distilling complex ideas and making them intelligible to a wide audience.  He will probably be remembered most by water scholar colleagues around the world as the inventor of the concept of 'virtual water', for which he received the Stockholm Water Prize – akin to a Nobel prize – in 2008. The concept suggests that when countries import food they implicitly import the water that has been used to produce that food in the country of origin. Sounds complex, but he made the concept accessible by posing simple questions, such as, how much water is in a cup of coffee? His answer: a 30ml expresso shot requires around 140 litres of water to produce (growing, processing, packaging and transporting the beans), yet all but 30ml of that is virtual water. This meant that water-scarce countries like those in the Middle East are able to secure their food supply, and conflicts over regional water allocation can be reduced or avoided."
More here:
https://www.soas.ac.uk/news/newsitem152772.html
We send our condolences to his family and friends and all those who worked and campaigned alongside him.