This looks like an interesting and useful event from Zero C.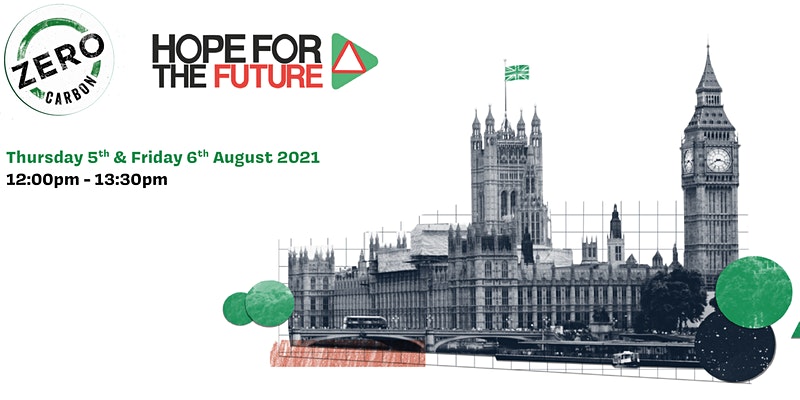 Training workshop on how to build an effective relationship with your MP and work with them for action on carbon pricing.
Register here: https://www.eventbrite.co.uk/e/building-effective-relationships-with-your-mp-carbon-pricing-tickets-161061610613
About this event
How can you build relationships with policy-makers for effective change? Are you interested in learning more about carbon pricing and how you can raise the subject with your MP effectively? Sign up to find out!
This free relationship-building training from climate communications specialists, Hope for the Future, in collaboration with the Zero Carbon Campaign, will provide you with the tools to communicate the urgency of climate change to politicians and decision-makers.
The Zero Carbon Campaign is calling for the Government to introduce stronger, fairer, and more effective carbon pricing policy to account for the true costs of fossil fuel pollution and get the UK on track to meeting its 2050 'net zero' target.
Hope for the Future is a climate charity which works to equip communities, groups and individuals across the country to communicate the urgency of climate change with their local politicians. Our vision is to see communities and their elected representatives across the UK come together to take decisive action on climate change.
Based on our 7 years experience engaging MPs, this training provides you with the skills to build strong relationships with your elected representatives on climate change, with a particular focus on climate finance and carbon pricing. Whether you've never engaged your MP before or if you're a seasoned campaigner, this training is for you.
In this 1.5 hour online training session, we will offer you tried and tested advice to help you be most effective in engaging with your MP, including:
An introduction to the Zero Carbon Campaign and carbon pricing
Working with MPs of different political persuasions
Finding common ground between MPs and campaigners
Framing your 'ask' for the best response
Choosing which issues to raise with MPs
Case Studies – previous stories of engagement
Maintaining a thriving relationship with your MP
This training workshop is open to all. No prior knowledge needed.
You can learn more about the Zero Carbon Campaign and the basics of carbon pricing here.