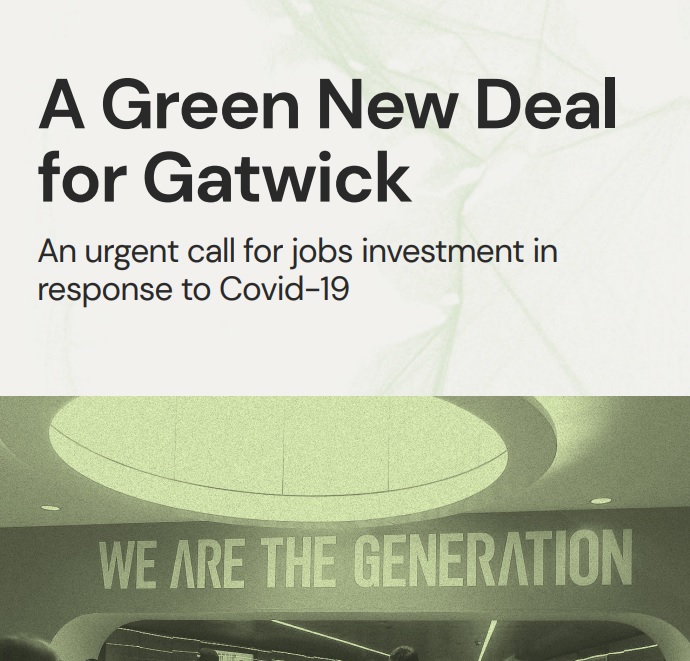 We have just added this important report, published in November 2020, to the "Useful Stuff" section of the Red Green Labour website.
A Green New Deal for Gatwick is a joint report by PCS, Greenhouse and Green New Deal UK on the urgent need for jobs investment in the Gatwick diamond in response to COVID-19.
The report considers the crisis in employment at Gatwick airport and in the surrounding areas as a result of the Covid-19 pandemic. It challenges a troubling perception – that 'there is no work'. We examine the latent skills potential held by former aviation workers and propose a constructive, positive investment in quality, secure jobs – jobs that meet the present and future needs of communities and the environment.
Sign up on the Red Green Labour website to be notified each time we publish a new article or resource.