The Green New Deal discussion at The World Transformed in Manchester is now available to listen to as a podcast: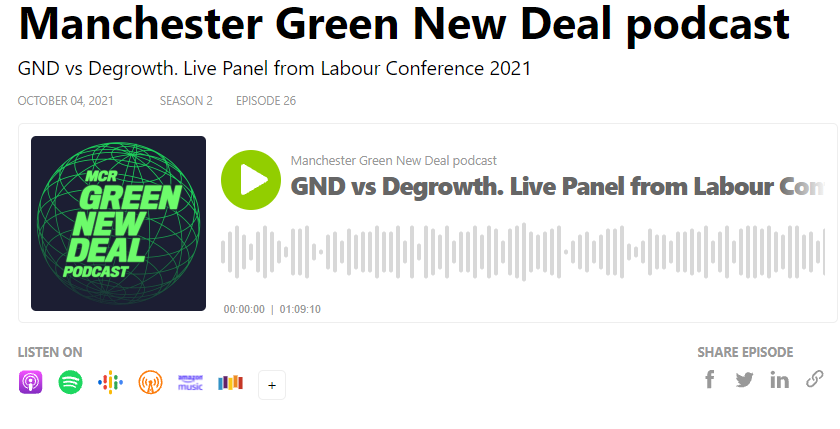 Harpreet Kaur Paul and Gareth Dale discuss the Green New Deal and ideas of degrowth and find they have quite a bit of common ground.
As Gareth Dale argues, there is more disagreement within the two respective camps than there is between the left positions in each. Degrowth overall is not incompatible with the idea of a green new Deal and a just transition.