From the Greek Reporter website.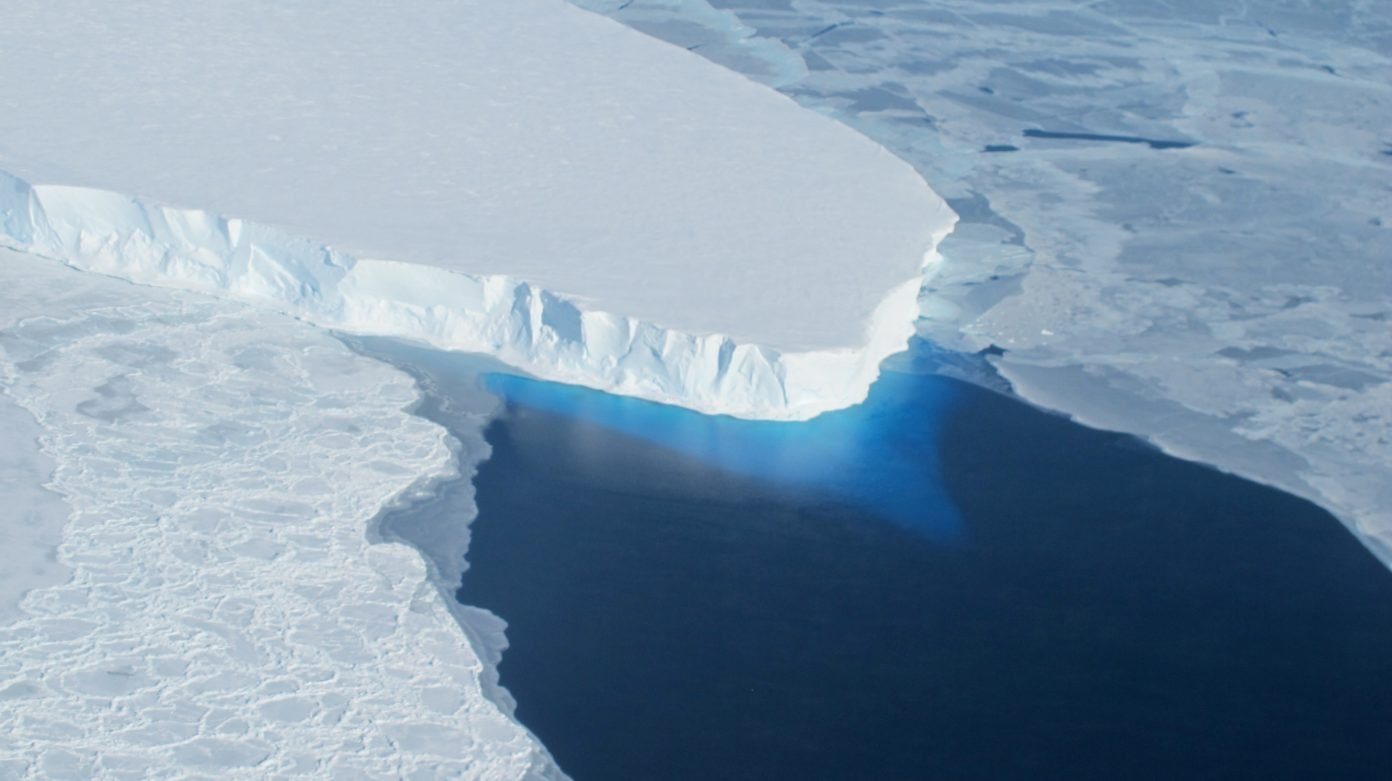 Antarctica's Thwaites Glacier, referred to now as the "Doomsday" glacier, may melt in three years, causing sea levels to rise dramatically.
Experts warned at a press briefing on December 13 that the large glacier — which is roughly the size of Florida — could trigger a major glacial collapse across the whole of the Antarctic, thus dubbing it the "Doomsday glacier."
Thwaites is the widest glacier on the planet, measuring roughly 80 miles across and 2,600 to 3,900 feet deep. The glacier is currently experiencing the most dramatic upheaval of any ice and ocean system on the planet. According to The International Thwaites Glacier Collaboration (ITGC),it is estimated that the ice mass has lost 900 billion metric tons of ice since the start of the 21st century, and that it now loses roughly 50 billion tons of ice per year.
If Thwaites were to completely fall apart and thaw and have its ice convert back into water in the ocean, the world's sea levels would rise by over two feet, said ITGC lead coordinator Ted Scambos, one of the presenters at the meeting of the American Geophysical Union (AGU) where the press briefing on the glacier was held last week.
"And it could lead to even more sea-level rise, up to 10 feet (3 m), if it draws the surrounding glaciers with it," Scambos said in a statement, referring to the ripple effect the glacier would have on surrounding ice systems.
Because Thwaites plays such a significant role in of Antarctica's climate, and its transformation has dire effects on the entirety of the planet's ecosystem, over 100 scientists in the United States and the United Kingdom have been working together on eight research projects that monitor the entirety of the ice system. The initial results from these projects where presented at the AGU.
"We're about at the midpoint of The International Thwaites Glacier Collaboration," Scambos said to the press. "We've got a few more years to go to assemble further results and integrate them, so we have a better understanding of this glacier moving forward."
Lizzy Clyne, an adjunct professor at Oregon's Lewis and Clark College who spoke at the meeting, said that tidal activity was exposing the glacier to more warm water, accelerating its melt off: "When you have low tide, the floating ice shelf portion sinks down," Clyne said at the AGU.
"This acts kind of like a lever, and can actually pull up a section a little bit inland that can pull water in. And then the opposite happens when you have high tide and the water level rises — the floating section rises up," Clyne explained. This vertical motion, which is called tidal pumping, can create a negative feedback loop by channeling more warm water to the glacier through passages already created by its melting.