From the TUC website.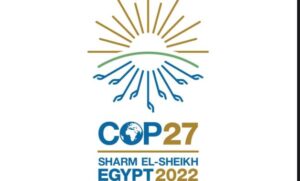 As Egypt prepares to take over the COP27 presidency and countries gather for the Bonn Climate Conference, trade unions are calling for Egypt to end its repression of workers, trade unions and activists.
How is a just transition or safe climate future to be agreed in Sharm El-Sheikh in November while the Egyptian government imprisons thousands of trade unionists, journalists and civil society organisers?
The TUC is calling on the UK government and specifically the outgoing COP26 President Alok Sharma to use his influence to seek assurances for the freedom and safety of Egyptian trade unionists and human rights activists prior to COP27. This should involve immediate action to secure the release of British-Egyptian writer Alaa Abd el-Fattah, currently on hunger strike.
Egypt has regularly ranked in the lowest categories of the ITUC's Global Rights Index when it comes to trade union rights and freedoms. In the ITUC's 2021 Global Rights Index Egypt was listed in the worst ten countries for workers.
Mass strikes during the five years before the 2011 revolution led to the emergence of independent trade unions, challenging the state's control of the workplaces, and leading to a revival of worker organising. But since the military regime took power in 2013, these organisational gains have been rolled back, strikes and protests effectively outlawed, and trade unionists arrested and sentenced to long jail terms by military courts. All independent trade unions were officially dissolved in 2018 and have struggled to seek official registration since.
The Egyptian trade union organisations affiliated to the ITUC – the Egyptian Federation of Independent Trade Unions and the Egyptian Democratic Labour Congress – have faced repeated repression, with labour organisers forced to retire, limiting the unions' ability to function.
British trade unions have repeatedly shown solidarity to their Egyptian comrades in the face of this intense repression, calling for the release of transport workers, lawyers and labour researchers like Khalil Rizk, Solafa Magdy and Mahienour El-Massry. UCU actively supported the ongoing campaign for justice for Giulio Regeni, the Cambridge PhD student who was murdered by the Egyptian security forces in Cairo while carrying out research with independent trade unions in 2016.
Vital to tackling the climate emergency is the need for freedom of association and the rights of workers and communities to organise for change. Since seizing power, the Egyptian government has consistently demonstrated a disregard for human life and these fundamental freedoms. By hosting COP27 in Sharm el-Sheikh, the Egyptian government will have an unprecedented opportunity to greenwash its atrocious record in human rights. Without international trade union solidarity, there is real danger for Egyptian activists and trade unionists who continue to be targeted by the regime before and during during the COP27 talks.
As outgoing COP President, Alok Sharma needs to push the Egyptian COP presidency to ensure that Egypt respects human rights including trade union rights and freedom of speech . It is not possible to deliver a just transition – or to hold credibility in convening a global gathering planning climate action and a just transition – while critics are silenced, independent trade unions shut down and thousands of political prisoners are locked away.
This must involve Sharma demanding that Egypt release civil society activist Alaa Abd El-Fattah, one of the most high-profile prisoners targeted by the regime with torture and isolation. Abd El-Fattah is a British-Egyptian pro-democracy blogger, who appeared widely in the media during the 2011 revolution. Since al-Sisi came to power in 2013, the activist has spent most of the time in prison or police detention. He is currently serving a five-year sentence for "spreading false news" after sharing a Facebook post about human rights abuses in Egyptian prisons. For two and a half years, Abd El-Fattah was deprived of reading materials, exercise, sunlight or bedding.
Trade unions are fighting for a just transition that meets our climate commitments while protecting jobs and livelihoods. The UN climate talks are a vital part of that. But if we ignore the repression of trade union and human rights in the here and now, if workers face prison for forming an independent union or for taking strike action, we can't deliver justice for the future.