Some very welcome news from the Stop Cambo campaign. 
Note the excellent campaign video at the bottom of this post.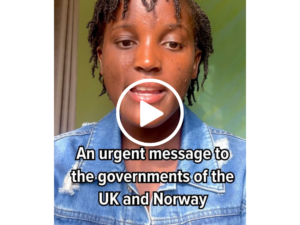 On Tuesday, we received some big news: the decision on Rosebank has been delayed.
This announcement comes as the government's oil and gas regulator is raising concerns over Rosebank being at odds with the UK's legally-binding climate targets. The decision is reported to be delayed until parliament recess is over in September. This is a moment to celebrate, recuperate and get ready to fight back even more.
Rosebank's owners, including Equinor, are saying it might power the field using renewable energy in a greenwash attempt to lower the carbon footprint of the oil field. Instead of providing cheap, renewable electricity to hundreds of thousands of homes (actually lowering bills and increasing energy security), Equinor could use it to power more climate-wrecking oil extraction.
Even with this greenwash plan, Rosebank will still contribute to pushing the world beyond 1.5C. Scientists and experts, including the UK government's own independent advisors on climate warned that new fossil fuel infrastructure is not compatible with net zero. 
Parts of the UK government are finally grasping what we and others have been saying for months: it is impossible to justify approving a huge new oilfield like Rosebank with the UK meeting its climate obligations.
This is testament to the massive opposition and public scrutiny we have built together. This is the power that we have when we take on the oil industry and the governments that enable them.
We will continue to fight this climate disaster. By pushing back on every front, we will stop Rosebank.
Watch and share Vanessa Nakate's urgent #StopRosebank message ????