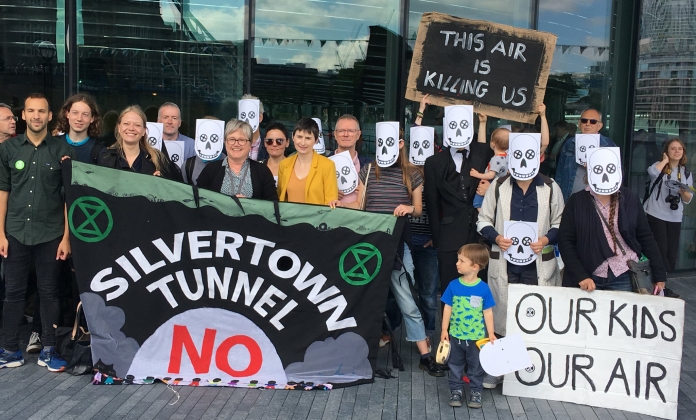 Greenwich Momentum have put out a call for activists to join the march against the toxic Silvertown Tunnel!
Momentum members from across London are invited to a march and rally in Newham – near the site of the proposed tunnel – this Saturday 5th June.
Join nurses, doctors, school students, teachers, parents, local residents, cyclists, trade unionists and climate activists who demand this polluting tunnel with its dirty HGV lanes be CANCELLED.
Gathering point: Saturday 5th June 1.30 Terry Spinks Place, Newham (opposite Canning Town Jubilee and DLR station) E16 1GU.
The Silvertown Tunnel will bring thousands of HGVs every day into Newham and Greenwich feeder roads spewing toxic fumes into areas that already have illegal levels of air pollution. It will bust London's carbon emission targets and bring decades of health problems to residents.
For the sake of the planet – be there!
Greenwich Momentum
IF YOU ENJOYED THIS ARTICLE, PLEASE SIGN UP AT THE RED-GREEN LABOUR WEBSITE FOR NOTIFICATIONS EACH TIME WE PUBLISH