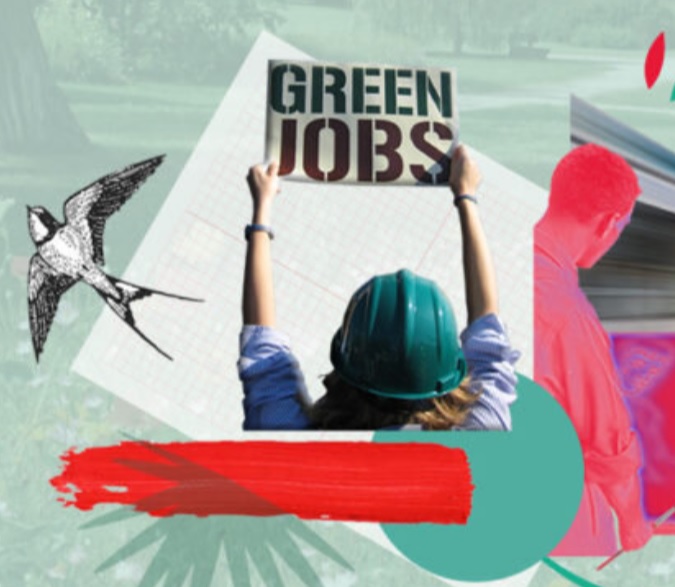 Red-Green Labour is pleased to support Labour For A Green New Deal's motion for Labour Party conference and urges supporters to get it passed through their CLPs.
The motion is here, with a link to supporting notes below:
Conference Motion 2021
NOTES:
The UK faces a post-covid unemployment crisis with insecurity and low-pay rife for workers.
Intensifying climate and environmental breakdown brings devastating threats to public health and livelihoods.
Keir Starmer has pledged to "hardwire the Green New Deal into everything we do".
BELIEVES:
Privatisation has undermined decarbonisation and pandemic response measures.
Ahead of COP26, Labour should promote a just, green recovery combining efforts to address unemployment, climate change, and public health.
We can solve the unemployment crisis and rapidly decarbonise with a socialist Green New Deal that has public ownership of industries including energy, water, transport, mail, telecommunications.
RESOLVES TO SUPPORT:
A government program creating millions of well-paid, unionised green jobs with publicly owned entities, including:
Mass investment in green technologies;

Expansion and electrification of public transport, including free local bus networks;

Just climate adaptation, investing in fire and rescue services, flood defences, and resilient infrastructure;

Retrofitting all homes by 2030 with mandatory building standards;

Agricultural transition;

Universal basic services, including:

National Care Service;

Universal free broadband;

National Nature service including ten new national parks and strategic rewilding.
A just transition away from polluting industries with a comprehensive re-training program and green job guarantee on union rates for affected workers.
Repealing all anti-trade union laws.
Creating well-financed publicly owned national and regional green investment banks.
Using public procurement to promote decarbonisation, environmental protections, and international justice in global supply chains.
A global socialist Green New Deal, cancelling debt and freely sharing technology and resources internationally.
****
Labour For A Green New Deal has put together a series of reports which give necessary background and supporting arguments for the motion. These can be found here.