This article by Peter Somerville, and its preface by Simon Pirani, first appeared at People and Nature.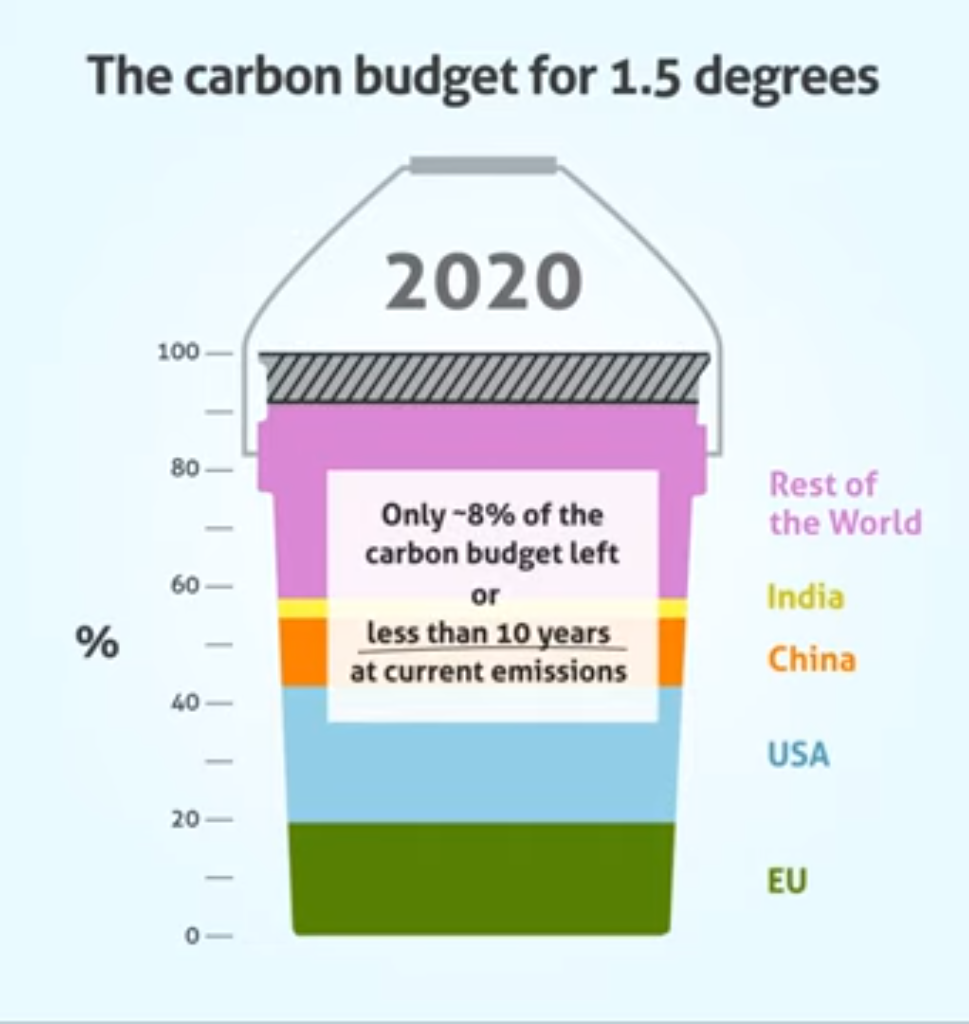 With the COP 26 international climate talks coming up in Glasgow in November, the UK government's greenwash machine is going into overdrive.
The prime minister has set the tone with a "ten point plan" on climate – denounced as empty rhetoric by researchers (e.g. here and here) – which in turn is linked to the government's new target, to cut greenhouse gas emissions by 78% of 1990 levels by 2035.
That target is linked to the sixth carbon budget for 2033-37, proposed by the Climate Change Committee (CCC) that advises the government.
The CCC has warned that the government is on track to miss the targets for fourth budget (2023-27) and the fifth budget (2028-32), and often made valid proposals for decarbonisation measures. For this it has been praised by Labour politicians, some environmentalist organisations and some climate scientists. 
But looking coherent, compared to the government, is a very low bar to jump over. The CCC's carbon budgets are not a realistic guide to the UK playing its part in tackling climate change – and are used by government ministers and other politicians to obstruct and delay effective action.
The way the CCC budgets are calculated would allow the UK economy to emit at least twice as much greenhouse gas as any amount that could possibly be described as its fair share.
In the article below, and a linked article on how a UK carbon budget could be set, Peter Somerville explains why.
To preface Peter's arguments, here are a few words about what carbon budgets are, and why they matter.
■ Global carbon budgets are measurements of the amount of carbon dioxide that scientists estimate can be put into the atmosphere, before global warming breaks certain barriers. The budgets are often stated in gigatonnes of carbon dioxide emissions (GtCO2). The barriers are usually stated as global average temperatures, measured in degrees centigrade above pre-industrial levels.
■ Global carbon budgets are the products of scientific research. There are some good visualisations on the Global Carbon Project web site (go here and scroll down to "The carbon budget for 1.5°" and "Remaining carbon budget to 1.5° and 2°").
■ In reports by the Intergovernmental Panel on Climate Change (IPCC), the budgets are set out in tables that provide scientists' best estimates of the remaining carbon budget available, to keep global temperatures to certain levels. The IPCC Special Report on Global Warming of 1.5 degrees, published in 2018, said that, to limit warming since 1850-1900 to 1.5°, the remaining global carbon budget is 840 GtCO2, for a 33% chance of hitting the target; 580 GtCO2 for a 50% chance; and 420 GtCO2 for a 67% chance. The scientists also provided estimates for a range of other temperatures and likelihoods. You can see the key table (Table 2.2 in chapter 2) here.  
■ There are uncertainties in climate science. These figures shift, as research teams refine their estimates. In the IPCC sixth assessment report, due out next year, the budgets are likely to be smaller than in previous reports.
■ Carbon budgets deal with CO2 emissions, that account for about three-quarters of the global warming effect. Scientists have developed budgets for other greenhouse gases, that collectively account for the other one quarter. Methane and nitrous oxide are the most important ones.
■ Global carbon budgets are worked out by science, but national carbon budgets are set by politics. They reflect what countries' politicians decide is (i) a reasonable global budget to aim at, and (ii) their country's fair share of that budget.
■ The CCC takes as a starting-point scientists' global budgets that give humanity a 50% chance of hitting the 1.5 degree target (see the Sixth Carbon Budget report, pages 367-371) – which is itself a political decision. But it is not easy to see how it does the sums.
■ Researchers who have done their own sums say that the CCC is allowing the UK a share of the global budget that is disproportionate, and unfair to nations of the global south – in other words, stealing from the global budget.
■ A key research paper by scientists at the Tyndall Centre argued last year that the UK's carbon budget for the rest of this century should be no more than half the figure the CCC is working with – that is, carbon emissions cuts have to be twice as stringent.
■ The CCC does not say what proportion of the global budget it thinks the UK could fairly use. Instead it starts with what it deems to be "feasible limits for ambitious but credible emissions reductions targets in the near term" (Sixth Carbon Budget report, pages 319-325). That is, it makes a political judgement about what a rich country with a long history of fossil-fuel-infused imperialism should do.
■ The CCC also tweaks its numbers by assuming – despite the lack of technological evidence – that large-scale carbon dioxide removal will soon be possible. 
The CCC's work is taken as a starting point for discussions of the UK's carbon budget, and for emissions reduction plans by local governments, and for trade unions' and environmental organisations' climate policies. But, Peter Somerville argues, its approach does more to conceal than to clarify what needs to be done to tackle climate change. Simon Pirani