From Stay Grounded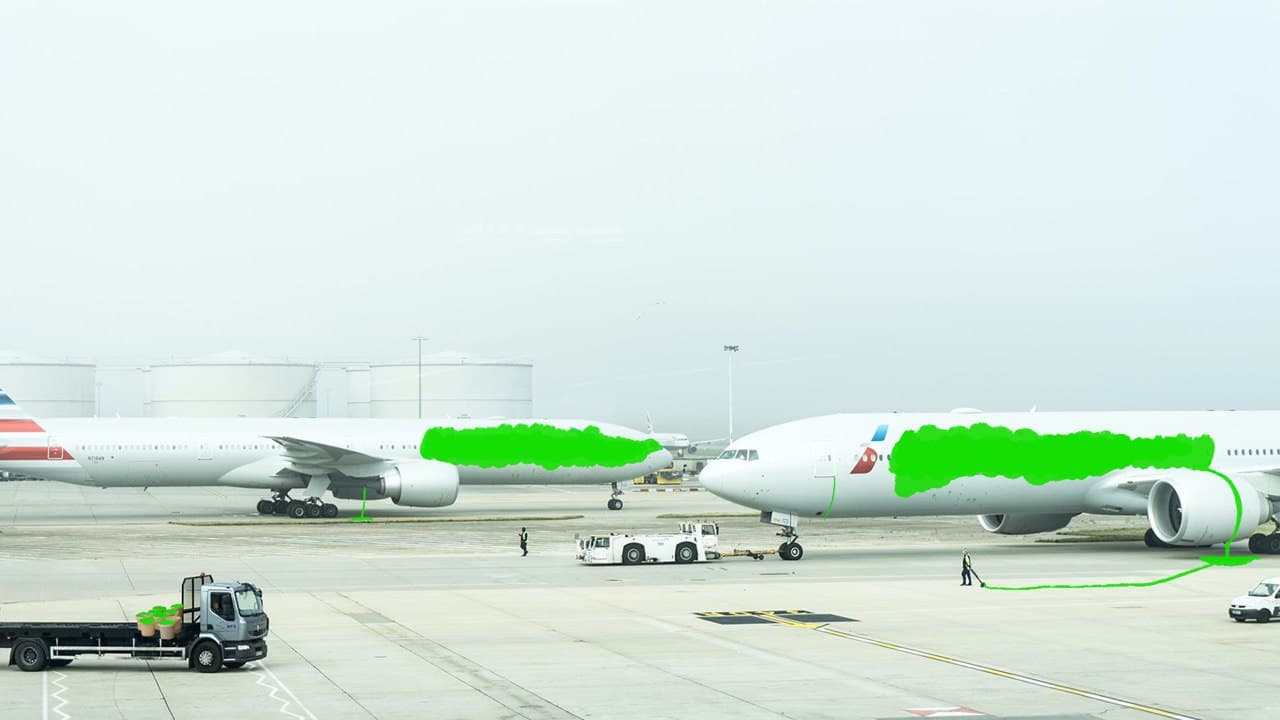 The International Aviation Climate Ambition Coalition (IACAC) is hugely disappointing and ineffective in reducing aviation emissions
Instead of advancing effective measures such as taxes on aviation fuel and halting airport expansion, it reiterates ineffective strategies such as emissions compensation and far-off technologies
Stay Grounded welcomes the plan detailed by the hoax IACAC.uk initiative that shows what ambitious goals would look like
Glasgow/Vienna, November 10 2021 – The global Stay Grounded Network strongly criticises the International Aviation Climate Ambition Coalition (IACAC) presented today by the British Presidency at COP26. The agreement brings nothing new, it is neither ambitious nor will it substantially contribute to aligning the aviation sector with the Paris Agreement's 1.5 degree limit. The IACAC reiterates already known and ineffective strategies such as the hope for technological leaps as well as betting on the International Civil Aviation Organisation's (ICAO) dysfunctional 'CORSIA' offsetting scheme.
"IACAC's commitments are neither new nor ambitious. The initiative does not address the elephant in the room: the growth of air traffic, which is closely linked to higher climate pollution. More flights mean more emissions – that's why any serious climate deal for aviation must include measures to reduce air traffic in rich countries," said Stay Grounded spokesperson Mira Kapfinger. "IACAC relies on the same strategies that have been proven not to work for years such as offsets and the wait for technological solutions that will not be ready for decades. While most offsets have been shown not to reduce emissions, 'sustainable aviation fuels' are neither available at scale nor without harmful side effects. We cannot wait for technical solutions. The time to act is now – we are in a climate emergency!"
The signatory countries – including the UK, the United States, Canada, France and Japan – recognise the climate impact of non-CO2 emissions. Yet these are not addressed in the Commitments. "This initiative is one big missed opportunity. This includes the failure to finally account for both CO2 emissions and non-CO2 effects within the framework of the Nationally Determined Contributions (NDCs) of the signatory states. This would be the necessary basis for honest climate action in the aviation sector," said Daniela Subtil from Stay Grounded.
Another disastrous sign is the lack of intermediate targets in the agreement. IACAC only reiterates the distant industry commitment to net zero CO2 emissions by 2050. "Far-off targets for 2050 are not worth the paper they are written on. We need strong emission reduction targets by 2030 to bring aviation in line with Paris. And we cannot achieve these without finally taxing aviation and additional regulations such as a halt to aviation infrastructure expansion and demand reduction measures.
"Relying on CORSIA to reduce flight emissions is like waiting for flying pigs. It simply does not work. The same goes for the 'new low- and zero-carbon aircraft technologies' mentioned in the IACAC declaration. By 2050, we will still be flying overwhelmingly with today's aircraft – so flights need to be reduced as much as possible," said Mira Kapfinger. As Stay Grounded analyses show, none of the touted technologies such as electric aircraft, hydrogen, biofuels or e-fuels can significantly reduce emissions in the next decades without unleashing huge negative side effects. "What we need instead are finally taxes on jet fuel, bans on short-haul flights and airport expansions, and the promotion of alternatives to air traffic such as rail," Kapfinger concludes.
At the same time as the IACAC announcement, a website of the same name was launched, which turned out to be a hoax. Unfortunately – because the commitments presented on this site are much more in line with what would be needed for a climate-friendly transformation of air transport. Stay Grounded welcomes the demands presented there and laments the huge difference in ambition between the real IACAC deal and the fake one.
Stay Grounded is a global network representing 180 member organisations campaigning for a reduction of air traffic and a climate-just mobility system, including local and national airport and climate campaign groups.
Press contact:
Stay Grounded: Manuel Grebenjak
Email: press@stay-grounded.org
Phone: +43 699 17238755
Further information: