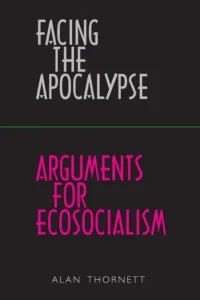 The work of Red-Green Labour supporter Alan Thornett will need little introduction for many readers of this website. 
Now Alan has launched his own Blog- Ecosocialist Discussion collecting together over 15 years of articles covering all aspects of the struggle for ecosocialism and the need to put these ideas front and centre of thinking on the wider left.
Alan tackles a far broader spectrum of environmental debates then just a focus on climate change. He has never shied away from tackling some of the more controversial and difficult discussions within the ecosocialist movement- those around the specific role of capitalism, the question of the anthropocene, electric vehicles, carbon taxes and  questions around growth, de-growth and population, the importance of biodiversity and the need to engage with the IPCC and the COP process and mobilise the global environmental movement around it.
Alan's own detailed introduction to his Blog frames many of these debates.